New for 2018 – Get a head-start on your Meeting of the Minds Conference experience with two great pre-conference workshops: Both pre-conference workshops run from 9:00 a.m. to 11:30 a.m. on Wednesday, April 11 at the Kellogg West Conference Center.  Registration for either pre-conference workshop is $50.

The Facebook Annual Fund with Bob Burdenski
Facebook has become too valuable a channel in today's annual giving plan, and you need to be fully aware of its functionality and all the ways it can help with your fundraising success.  This special pre-conference "bootcamp" will be devoted to all-things-Facebook related to annual giving, including…
– The Latest (Theories) On The Facebook Algorithm
– Arguments for/against an Annual Giving Facebook Page
– Audience Identification and Segmentation
– Likes and Like Strategies
– Sponsored and Boosted Posts
– Customized Lists and Facebook Advertising
– Retargeting – Converting Your Giving Page Visitors Into Donors
– Share Buttons and The Donor Advocate
– Facebook Groups and Your Alumni
– Frames
– Facebook Fundraisers
– Payments Through Facebook
– Social Media Ambassadors and Facebook
– Facebook Live and Streaming Strategies For Annual Giving
– Other Complementary Products, Facebook Tools and Add-Ons
– The Horizon: Future Artificial Intelligence in Annual Giving
Register For This Pre-Conference Workshop.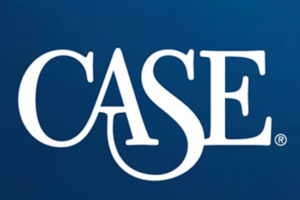 What Have I Gotten Myself Into? with John Taylor
A deep dive into IRS and CASE requirements for accepting and counting gifts – cash and otherwise!  Topics will include:
– News from the IRS
– Background on IRS Regulations
– Gift Dates
– What's A Quid and Does One Hurt?
– DAF and Family Foundation Issues
– Donor Control
– Scholarships
– Gift Myths
– Auctions
– Sponsorships/Events
– What Are the Penalties
– Why We Have Standards and How They Got Here
– Gifts, Grants, & Contracts
– Specific Gift Types
– Pledges
– Counting versus crediting/recognition
– Alumni Participation
– What doesn't count and why
Register For This Pre-Conference Workshop.